Submitted by
100lives
on Fri, 02/20/2015 - 17:36
English
100 LIVES announces Elie Wiesel as co-chair of the Aurora Prize for Awakening Humanity
March 10, 2015–New York – 100 LIVES is delighted to announce that professor and Nobel laureate Elie Wiesel will co-chair the Aurora Prize for Awakening Humanity. He will be chairing the Prize alongside Academy Award-winning actor George Clooney.
Elie Wiesel has dedicated his career to advancing humanitarian causes. He has battled intolerance and defended justice against Soviet Jews, Nicaragua's Miskito Indians, Argentina's Desaparecidos, Cambodian refugees, victims of famine and genocide in Africa, of apartheid in South Africa, and victims of war in the former Yugoslavia, to name a few.
"Elie Wiesel's courage in telling his personal story of struggle and survival helped the world come to grips with the atrocities of the Holocaust," said Ruben Vardanyan, 100 LIVES co-founder. "The Aurora Prize was inspired by individuals like Elie. We want to recognise those who, like him, have overcome adversity and gone on to support others to survive and thrive."
Professor Wiesel's efforts has been recognized by numerous honors including the Presidential Medal of Freedom, the U.S. Congressional Gold Medal, the National Humanities Medal, the Medal of Liberty, and the rank of Grand-Croix in the French Legion.
In 1986 he also won the Nobel Peace Prize and, in the same year, he and his wife, Marion, established The Elie Wiesel Foundation for Humanity to advance the cause of human rights and peace throughout the world.
Since 1976, he has been the Andrew W. Mellon Professor in the Humanities at Boston University. As co-chairs of the Aurora Prize, he and George Clooney will be working alongside an extraordinary group of individuals as part of the Prize Selection Committee.
Image: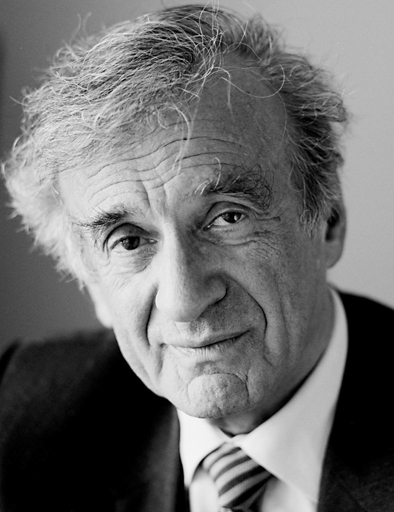 Subtitle:
100 LIVES announces Elie Wiesel as co-chair of the Aurora Prize for Awakening Humanity