Submitted by
s.khandanyan
on Thu, 03/30/2017 - 12:35
English
Story elements:
Text:
UWC Dilijan students from the Middle Eastern countries who received the Aurora Gratitude Scholarships tell about the experiences after their enrollment in the college. 
"Aurora Gratitude scholarship was a gift to me. It opened the doors for a new future, for a new beginning in life, the path to be a new leader, a future leader," says Ahmad Konainah, a Syrian student at UWC Dilijan College and one of the recipients of the Aurora Gratitude Scholarships. 
Ahmad and nine other students from Syria, Lebanon, Palestine, Israel, Jordan and Egypt received Aurora Gratitude Scholarships to study at UWC schools and colleges around the world. Currently six of them are getting education at UWC Dilijan College. 
It has been two years that Aurora Humanitarian Initiative also grants Amal Clooney Scholarship for a female student from Lebanon as a part of Gratitude Scholarships. The scholarship offers free enrollment in a two-year international baccalaureate program at UWC Dilijan.
The recipients of the Aurora Gratitude Scholarships do not only receive high standard international education but they are also actively involved with the local community life. They offer their skills and knowledge to the young residents of Dilijan through educational and social activities. Meet the students and read their stories!
Image: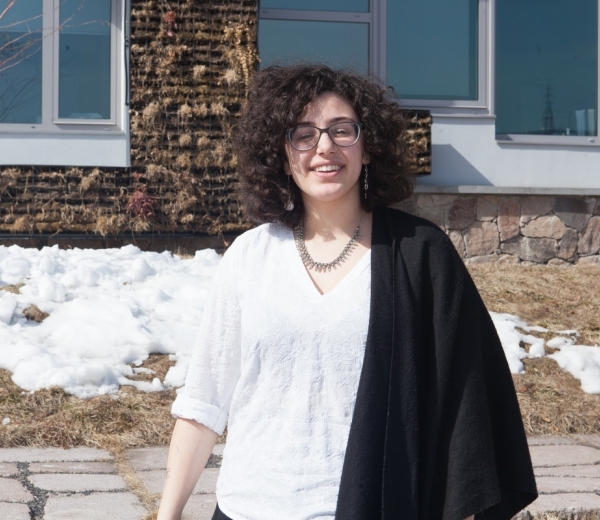 Pamela Tebchrany, the 2015 Amal Clooney Scholarship recipient, Lebanon

 

We tend to glamorize humanitarian work, and the people who have money to do humanitarian work but I think this initiative (Aurora) highlights people who we don't know about and what they do. I met the woman who received Aurora Prize, she is this wonderfully humble woman who taking care of children. We should really recognize this people. 

 
Ahmad Konainah, Syria

 

It was so hard to get here from Syria, because we don't have open airport, so we have to go Lebanon to fly to there. I was in the war, I had a lot of hard situations, we didn't have electricity for 10 days, when we had snow there was no water, we had to collect snow and make water. All the time we had all these sounds of bombs, rockets. It was so painful and so hard. Aurora Gratitude scholarship was a gift to me. It opened the doors for a new future, for a new beginning in life, the path to be a new leader, a future leader.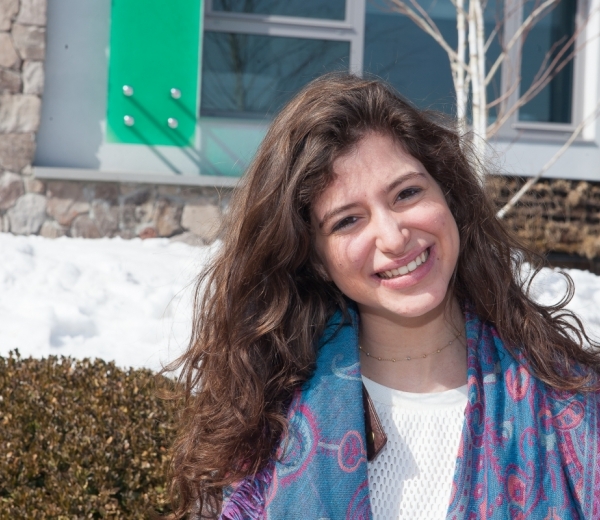 Dalia Atallah, the 2016 Amal Clooney Scholarship recipient, Lebanon

In the Middle East women do not have so much power. We live in a very patriarchal society where men think they have superiority. There is a huge gap between men and women. This scholarship is truly helping me to get much more involved. I did 1 billion rising project to fight against violence against women. It's a worldwide movement and I decided to take initiative in Armenia. This scholarship is about giving back. You can't just come here take the scholarship and not think about how you are going to help the society and community.

 
Elani Teklehaimanot, Israel

 

I was born in Ethiopia and I immigrated to Israel in 2002because my family is Jewish. I studied in an Arab - Israeli school, it was very nice, and it was all about peace and Palestinian-Israeli conflict. I know that whoever came to study at UWC it's because they are different, they are not the mainstream of their country, because they are more liberal and "would like" to meet me.  Here my best friend is Ani, she is from Armenia. Togehter we started a club in Dilijan teaching English for young people of Dilijan who are between 13-15. It is really an amazing initiative that we made here. We have a group of 20 students and every Monday afternoon we are doing an activity for them.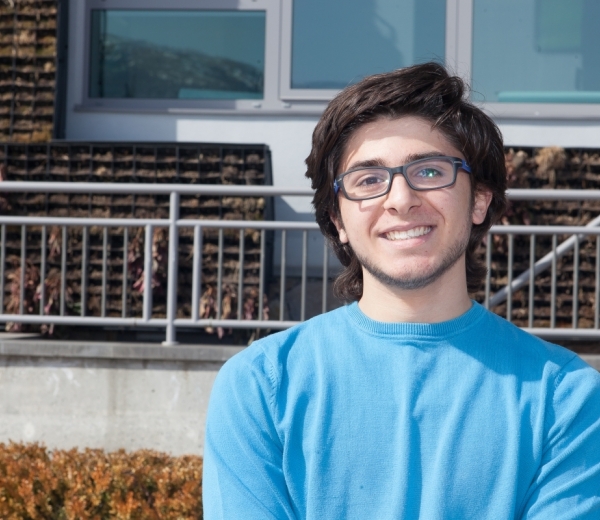 Ahmad Adib Abd Alqader, Palestinian refugee in Lebanon

 

I was studying in a school inside a Palestinian refugee camp in Lebanon where I was born. Even my parents were born in Lebanon but we don't have a nationality. Back home there were no opportunities for us, you can't achieve your dreams. This scholarship was life changing for me. The experience I got during the last 6 months living here has changed my life.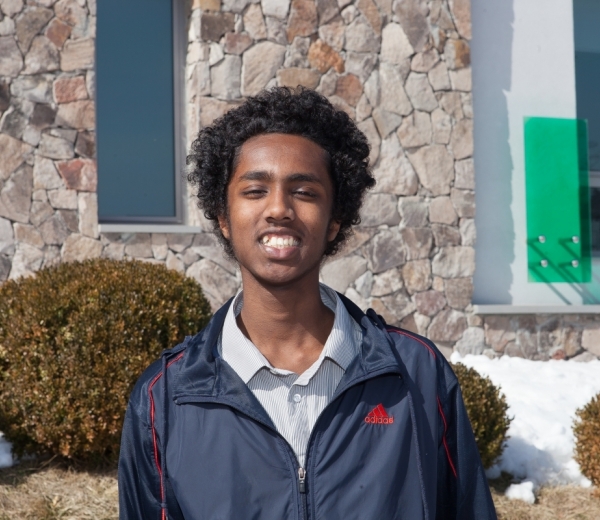 Nour Musa, Lebanon

 

The Aurora Gratitude Scholarship is very important for me because without it I would not be able to come here, get my education. In Lebanon I had a lot of problems, I did not have citizenship, I am a refugee, and I don't even have Lebanese citizenship. Here I feel home. People in Armenia are very hospitable. During Christmas holidays when I was in Vanadzor someone who I hadn't known before invited to have dinner in their home. It was strange but really good.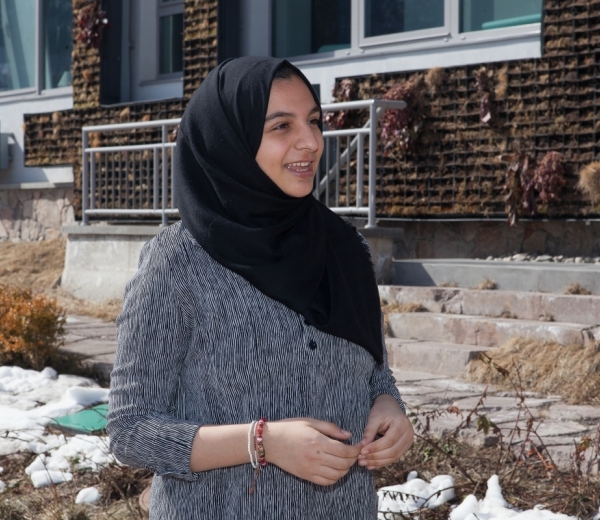 Farah Migdad, Palestine

 

It's not a common thing to travel for a girl especially who is sixteen years old in Palestine and I really wanted to be this extraordinary girl who travels alone for the first time. So I applied to UWC at the last moment and didn't expect to get accepted. When I left home I've never seen any Israeli person in my life. I lived three wars and they affected me so much that I hated the people, I blamed them but when I came here I discovered they are just normal people who has nothing to do with the political situation. Community itself shapes us but it depends on us, how we accept the ideas.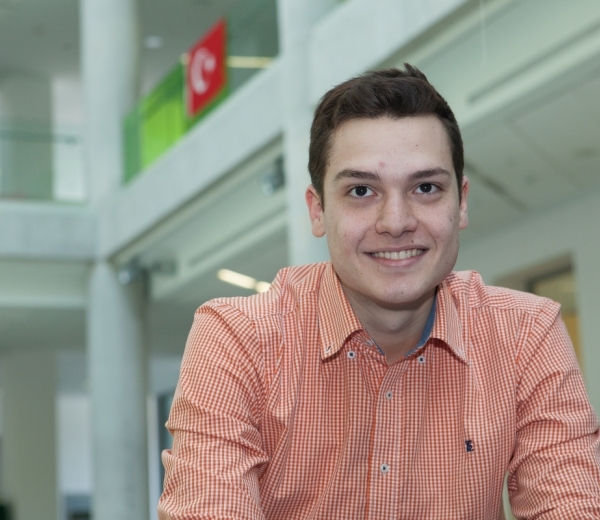 Yahia Albaghdadi, Syria

 

I am from Damascus, Syria. I went to Turkey, I was thinking about going illegally to Europe, because I didn't have any other plans because of the situation in Syria. When I went to Turkey my best friend called me and he was like "I'm renting a boat tomorrow to go to Greece, would you like to join me?" This idea really got to my mind I started convincing my parents. But then I decided to cancel. I decided to go back to Syria, stay for a year and build my future. Luckily I got accepted to UWC, it was one of my happiest moments, because at that time, at that specific moment I really wanted to make escape from my hometown, because I didn't see any future at that moment, and I wanted something to pull me out. Armenian hospitality was one of the best things I have ever seen. Of course we had hospitality back home as well, but here it was much stronger. Back home you expect that because it's my own people, but I didn't know what to expect when I came here. But I really feel like home, I don't feel as a stranger at all.

 
Text:
The Aurora Gratitude Projects are humanitarian and educational initiatives which help children, refugees and other vulnerable citizens around the world. Through these projects, the descendants of the survivors of the Armenian Genocide seek to express thanks to the memory of those who helped save the victims of genocide, by providing educational initiatives and scholarships, grants to humanitarian projects and promoting public awareness of humanitarian efforts. 
Subtitle:
UWC Dilijan students from the Middle Eastern countries who received the Aurora Gratitude Scholarships tell about the experiences after their enrollment in the college.
Header image: